President
March 2019, Voting

Bill was born in California and moved to Arizona to play baseball at ASU, where he graduated with degrees in secondary education, physical education and health. After graduating, he moved to Tucson where he worked for 32 years as a retirement and estate planning specialist. Bill is also a professional photographer, which gives him the opportunity to travel around the word, but he also enjoys staying in the southwest to visit his five daughters and eight grandchildren. Bill was eager to take on the amazing responsibility of giving back to the youth of our community, and is proud to be a part of YOTO.
Secretary
March 2019, Voting

Tony Cazzato holds an engineering degree from Alfred University in New York State and a Ph.D. in Materials Science from Northwestern University in Evanston, Illinois.  He has worked for Caterpillar for 17 years with assignments in Peoria, Illinois, Suzhou, China, and Little Rock, Arkansas.  Born and raised in upstate New York, he now lives in Tucson with his wife and four teenage children.  In his spare time, he enjoys tennis, playing the trumpet, studying Italian, building furniture, and doing all he can to help homeless teens in Tucson.
Member
January 2017, Voting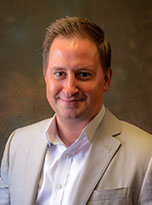 Sean was born and raised in Palmdale, California and moved to Arizona when he was 16. He attended Pima Community College, and then the Hogan School of Real Estate. Currently, he is a senior loan officer at Nova Home Loans, but before Sean joined the mortgage industry, he went to culinary school. He is married and raising two sons and a niece, and enjoys barbecuing and going to the movies with them. Sean wanted to be a part of YOTO because he wanted to get in touch with Arizona's youth, and help make it easier for kids to succeed.
Member
January 2015, Voting

I have been involved with youth all my professional life as an educator and counselor.  Nothing is more important to me than seeing that every child gets the opportunity he/she deserves. Through no fault of their own, many children are dealt circumstances that are beyond their control.  It is our job as compassionate adults to give them opportunities they deserve.
Member
November 2013, Voting

Committed to the greater good of the Tucson community, Katina and her family dedicate their efforts to important Tucson non-profit causes and feels privileged to serve on the Board of Youth On Their Own, Literacy Connects and StartUp Tucson.  Katina is a Licensed Entrepreneurial Operating System Implementer and Vistage Chair where she facilitates private peer advisory boards for CEOs, Owners and Key Executives.  As a Commercialization Partner with the University of Arizona:  Tech Launch Arizona and an I-Corps Business Mentor thru the National Science Foundation program, Katina continues her mission-driven theme.
Marian Conrad-Lalonde is an Associate in the law office of Quarles & Brady LLP. She received her Bachelors and J.D. from the University of Arizona. While in law school, she secured passage of the Emancipation of Minors Law and has continued since to advocate for homeless and foster system youth. A former YOTO student herself, Marian has served on the YOTO Board since January 2002, including a term as President.
Ex-Officio Member
Non-Voting

Born and raised in Lithuania, Eva has been a Tucsonan for over 20 years. While living on her own at the age of 15 and attending Tucson High, she was embraced by the incredible YOTO organization and is a big believer and supporter of the program. After gaining a Bachelor's degree in Interior Design, Eva founded Interiors In Design, LLC in 2009. The firm specializes in residential and commercial interiors with a focus on hospitality, multi-housing, and student living. Eva is raising a son who loves sports. She enjoys art and paints in her free time. Travel to new destinations is a great passion and it manifests in both work and play.
Member
January 2018, Voting

Jay was born in New Jersey and at an early age his family moved to Florida. In 1975 he started Metrix South and was president from 1975-1990. In 1991 he moved to Tucson and started Au-TOMOTIVE GOLD where he is now semi-retired and is the CEO. In 1996 he got involved with Big Brothers-Big Sisters where he became a big brother to a 10 year- old and after 22 years still remains his big brother.  From 2002-2010 he was a Member of the Distinguished Board of Ambassadors for the American Cancer Society. He is married and has two children, 1 step-daughter and 3 grandchildren. He knew when he had time he wanted to give back to our community and what better way is there then to give back to the homeless children of Tucson. He is very proud & honored to be a Board Member of "Youth On Their Own."
Member
January 2017, Voting

Sean Murray is a near Tucson native and attended U of A, graduating with a degree in Finance and International Business. He also has a certificate in commercial banking from U of Washington's Pacific Coast Banking School. He has 20yrs banking experience and is currently a loan officer and relationship manager with Commerce Bank of AZ, Tucson's last locally owned and managed community bank headquartered in Tucson.
He is active in the community and non-profit boards including the Non-Profit Loan Fund, Business Development Finance Corp, The Centurions and Social Venture Partners.
Member
January 2019, Voting

Linda Montes-Cota joined Cushman & Wakefield | PICOR in 1999, after working for two commercial management firms local to Tucson. She has worked in the real estate field since 1989. Before her position managing office properties, shopping centers and business parks, she was C&W | PICOR's assistant building manager of a 22-story high-rise building in downtown Tucson. While there, she was also the tenant and vendor relations liaison for a 204,000 sf business park in northwest Tucson. With strong communication, organization and tenant relations skills, Mrs. Montes-Cota complements C&W | PICOR 's team of seven managers. She is the recipient of the C&W | PICOR Tenant Relations Award in 2002, 2005, 2006, 2007, 2009, 2010, 2011 and 2012.  She was awarded Manager of the Year in 2007, 2008, 2014 and 2015.
Member
January 2019, Voting