Elizabeth Nielsen returned to Tucson in 2015 and is thrilled to be back! She graduated from the University of Massachusetts Amherst with a degree in nonprofit administration and is currently the Chief Development Officer at the Valley Medical Center Foundation. Elizabeth has a passion for supporting teens in crisis and volunteers with a number of local organizations that help teens in foster care. She loves YOTO where she began volunteering in 2016 and was proud to join the board in 2017.
President
June 2018, Voting
Treasurer
May 2017, Voting

Thomas "Tom" Hoyt retired from Tucson Electric Power in April 2015 after 47 years of service as a Senior Director. He now serves as Youth On Their Own's board president, with over three years of board service already under his belt. He is married with 2 sons, a step-son, a step-daughter, and 7 grandchildren. Tom's hobbies include working out, playing golf, and listening intently to jazz and blues music.
Member
January 2017, Voting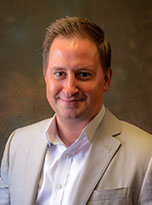 Sean was born and raised in Palmdale, California and moved to Arizona when he was 16. He attended Pima Community College, and then the Hogan School of Real Estate. Currently, he is a senior loan officer at Nova Home Loans, but before Sean joined the mortgage industry, he went to culinary school. He is married and raising two sons and a niece, and enjoys barbecuing and going to the movies with them. Sean wanted to be a part of YOTO because he wanted to get in touch with Arizona's youth, and help make it easier for kids to succeed.
Member
January 2015, Voting

I have been involved with youth all my professional life as an educator and counselor.  Nothing is more important to me than seeing that every child gets the opportunity he/she deserves. Through no fault of their own, many children are dealt circumstances that are beyond their control.  It is our job as compassionate adults to give them opportunities they deserve.
Member
November 2013, Voting

Marian Conrad-Lalonde is an Associate in the law office of Quarles & Brady LLP. She received her Bachelors and J.D. from the University of Arizona. While in law school, she secured passage of the Emancipation of Minors Law and has continued since to advocate for homeless and foster system youth. A former YOTO student herself, Marian has served on the YOTO Board since January 2002, including a term as President.
Ex-Officio Member
Non-Voting

Born and raised in Lithuania, Eva has been a Tucsonan for over 20 years. While living on her own at the age of 15 and attending Tucson High, she was embraced by the incredible YOTO organization and is a big believer and supporter of the program. After gaining a Bachelor's degree in Interior Design, Eva founded Interiors In Design, LLC in 2009. The firm specializes in residential and commercial interiors with a focus on hospitality, multi-housing, and student living. Eva is raising a son who loves sports. She enjoys art and paints in her free time. Travel to new destinations is a great passion and it manifests in both work and play.
Member
January 2018, Voting

Member
January 2017, Voting

Bill was born in California and moved to Arizona to play baseball at ASU, where he graduated with degrees in secondary education, physical education and health. After graduating, he moved to Tucson where he worked for 32 years as a retirement and estate planning specialist. Bill is also a professional photographer, which gives him the opportunity to travel around the word, but he also enjoys staying in the southwest to visit his five daughters and eight grandchildren. Bill was eager to take on the amazing responsibility of giving back to the youth of our community, and is proud to be a part of YOTO.
William was born in Shreveport, Louisiana and moved to Tucson to attend the University of Arizona, where he majored in biochemistry. He then attended the University of Southern California to earn his doctorate in dental surgery, and returned to Tucson where he is now working as a general dentist. William has three kids and loves spending time with them, as well as going camping and fishing. He was introduced to YOTO by one of his fellow board members, and was immediately inspired by the cause and wanted to help.
Sean Murray is a near Tucson native and attended U of A, graduating with a degree in Finance and International Business. He also has a certificate in commercial banking from U of Washington's Pacific Coast Banking School. He has 20yrs banking experience and is currently a loan officer and relationship manager with Commerce Bank of AZ, Tucson's last locally owned and managed community bank headquartered in Tucson.
He is active in the community and non-profit boards including the Non-Profit Loan Fund, Business Development Finance Corp, The Centurions and Social Venture Partners.